If nothing else, being a rock and roll promoter is an interesting occupation.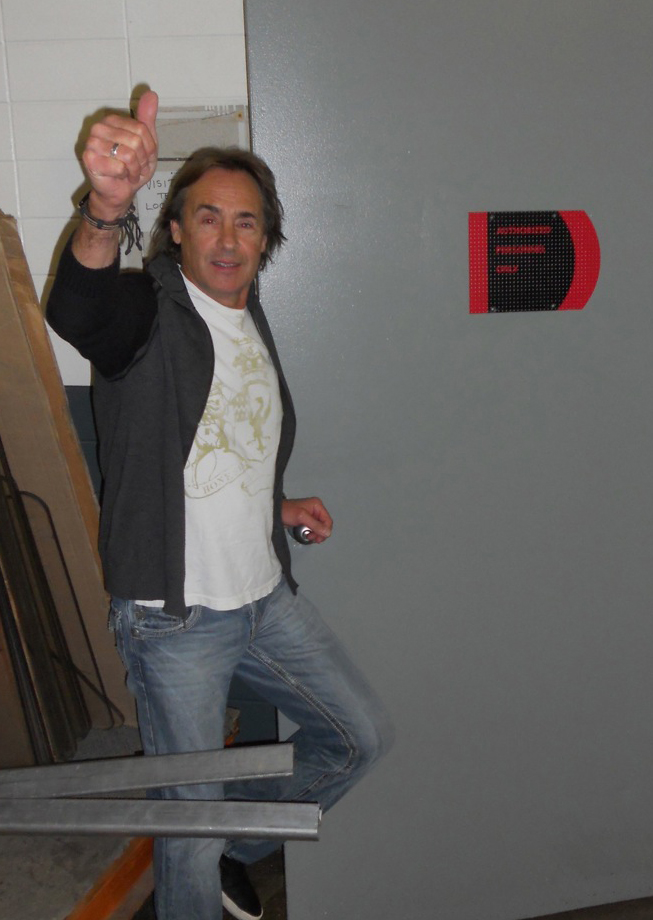 There's always something happening. That's because the players who are part of this circus, this cavalcade of stars, are among the most unique and interesting people in the world. They have a presence, a charismatic aspect, that commands attention when they are performing. But when the lights go out, when they let down their guard, that's when it really gets interesting. I have golfed with Graham Nash, Alice Cooper, Huey Lewis and many other stars, and gone hunting with Harry Connick Jr. The list of musicians I have dined with includes, but is not limited to, Bruce Springsteen, Jon Bon Jovi and Axl Rose. I have partied with David Bowie and Jefferson Starship and shared a drink or two with many other acts after their concerts. The Bee Gees let me hear the rough tracks of what would become their magnum opus, "Saturday Night Fever."  I soothed the fragile egos of Billy Joel and Eric Clapton. Told Gene Simmons, in no uncertain terms, to keep his hands off my wife. I even traded a vintage car in exchange for the rights to promote a tour with Sha Na Na. Many of the acts I promoted became friends, and I am  in contact with them to this day.
Not bad for a kid who grew up in Creighton, a small working class town in Western Pennsylvania. I joined my first band in 1963 when I was a junior in high school. Soon I was booking shows for our combo, The Royals. We played social clubs and after-hours joints for $100 a night. Split four ways that came to $25 apiece, a fortune back then. I loved music, but I also had a knack for making deals. This would serve me well when I decided that I'd rather be part of the emerging music scene than study art in college. Leaving school paid off handsomely for me and my family when I became a promoter. We have been blessed in so many ways. By the late 1960s I was booking concerts at theaters and colleges in Pennsylvania, New York and Ohio. In order to graduate to bigger venues, I joined forces with another Pittsburgh promoter, Pat DiCesare, to form DiCesare-Engler Productions. We promoted the best and most popular acts in the world, including The Rolling Stones,  Paul McCartney, Bon Jovi, Fleetwood Mac, The Beach Boys, Bruce Springsteen and the E Street Band, Madonna, Aerosmith and Genesis.
In 1977 DiCesare-Engler Productions purchased the Stanley Theater (3500 seats), an aging movie house in Pittsburgh, and quickly transformed it into one of the nation's top concert halls. It is now known as the Benedum Center.  Also In 1978, Billboard magazine  named the Stanley the No. 1 mid-sized concert auditorium in the United States. DiCesare-Engler Productions was ranked as the No. 2 production team for the same year. Bill Graham Presents was No. 1. I witnessed the concert industry become a multi-billion dollar industry. I was there when many of the promoters like ourselves were bought out by a large corporation and changed the industry forever and the business of rock and roll began to overshadow the music.  Then the music scene changed and everything was different.