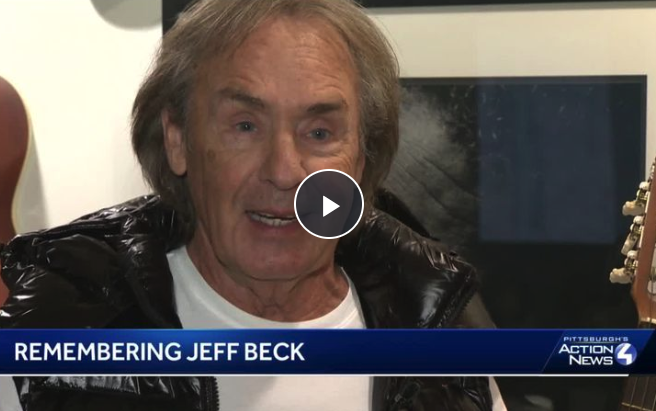 A virtuoso who traveled the world making music, Jeff Beck made several stops in Pittsburgh throughout his career.
Beck, ranked by Rolling Stone magazine as one of the best guitarists of all time, died Wednesday at the age of 78. His representatives said he died of bacterial meningitis.
Concert promoter Rich Engler has a house full of memorabilia from the musicians he's brought to Pittsburgh. He treasures one in particular – an autographed guitar from Beck himself.
Advertisement
Watch the video above as Rich reflects on Jeff Beck's concerts in the Steel City and shares stories about the man who inspired generations.
Watch complete interview on WTAE